7 Ways to Customize Your Look
Published on February 21, 2014

Truly stylish guys really OWN their look. They make their clothes their own. Today almost anything you wear can be personalized without spending an arm and a leg. So why are you going around looking like everybody else? From head to toe you can customize your look to suit your style. Here's how: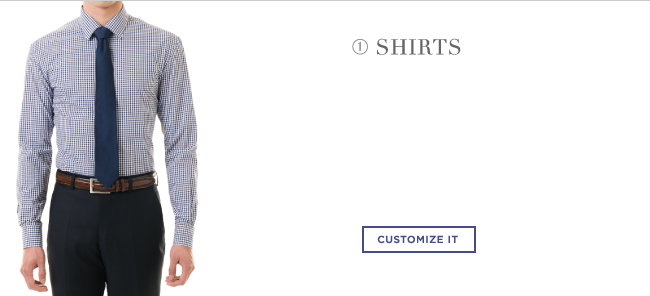 Off-the-rack shirts are made to fit the most possible guys, which means they're generally too big, especially in the midsection. If you're tired of wearing a tent, you can take your chances with some designer's definition of "slim fit." Or you can go custom, get a shirt that actually fits you and say goodbye to the male muffin top look forever.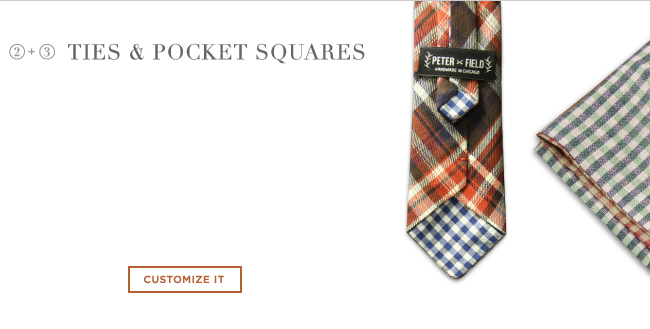 Every guy's got one tie he's held onto for too long because it's just the right length and the knot comes out perfect every time. Guys who get their ties from custom tie maker Peter Field have whole closets full of ties like that. The Peter Field team works with you to pick a fabric, style and length that's perfect for you. They specialize in ties for tall and short men, but there's no reason a medium height badass can't have a uniquely designed tie made exactly to his specifications (and throw in a personalized, hand-crafted pocket square too).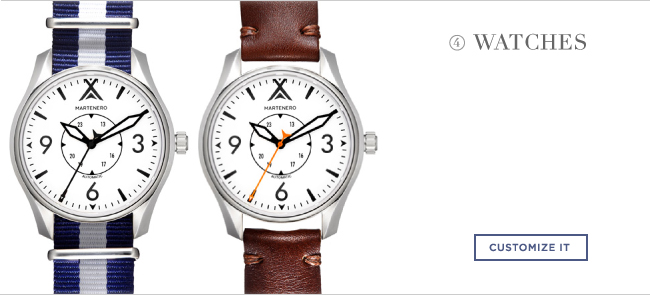 You can save up for a Rolex, and be like every other dude who just spent his Christmas bonus/tax refund/share of his latest Ocean's Eleven style heist on a watch but real ballers go custom. New York's own Martenero lets you choose the style of dial, hands and strap you want on your watch and you won't have to rob a casino to afford one.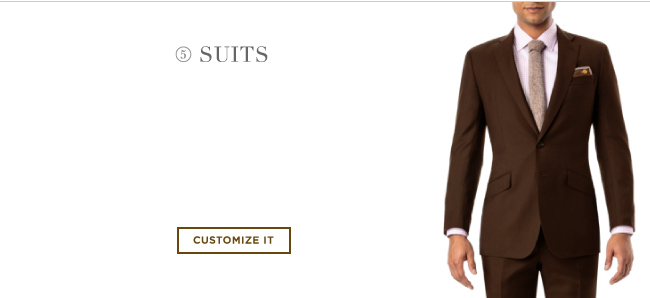 Readers of The Compass already know the merits of a custom suit from Black Lapel, the dozens of luxe fabrics, the stylish patterns, the special features that make it yours and yours alone. Still, the number one reason to get a custom suit remains fit. Tailors can alter a suit, but truly custom suits are a different ballgame. If you want it to fit you flawlessly, go custom.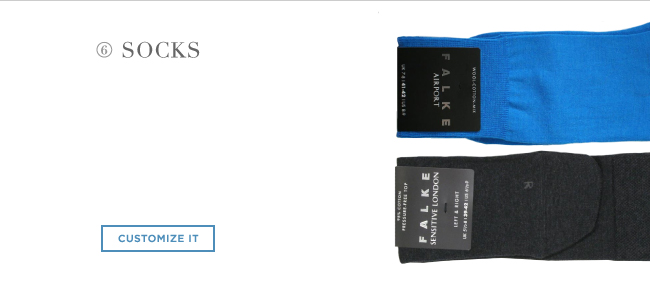 Can you customize the design of your socks? Sure, but the real power move is to focus more on fit. Instead of stocking up on cheap one-size-fits-all synthetic socks, step up to a pair that is made with a right and left foot to fit you exactly, like Falke's Sensitive London.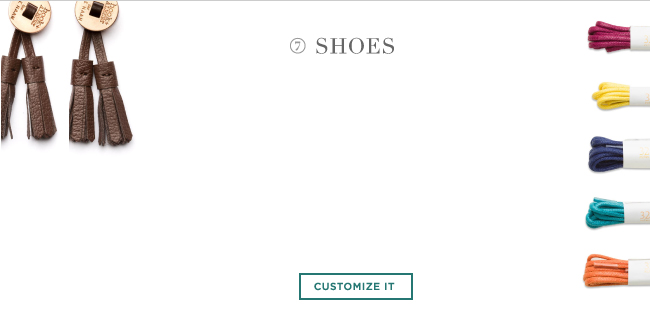 A bespoke shoe is a serious step towards stylishness, but just one pair of custom made shoes can set you back a lot of cheddar, so you better absolutely love those bad boys. Thanks to hook + ALBERT, if you're not ready for that kind of commitment, you can play the field and still personalize your shoes. A ten pack of their colored laces means you can go two workweeks with different accent colors on your shoes everyday. And for your more casual looks, you can pick from their assortment of removable loafer tassels that can be added to your penny loafers.
These are just a few of the dozens of ways to customize your overall style, from
your cologne
to your topper (Goorin Hats lets you customize your lid in
select locations
). Now the only question is how do you make your look your own?
Leave a comment below or put up an Instagram pic of your favorite personal touch and hashtag it #BLcustomized and #BLcustomlife and we'll post some of our favorites here.

---
Like What You See? There's More.
We'll send you style advice and intel for the modern man.
---