Rock a Blazer Like a Pro
Published on November 14, 2013
With seemingly every office in the world moving to a business casual dress code, the blazer is occupying a more important role than ever in the stylish man's closet. A stellar suit collection is essential, but a stockpile of blazers can prove even more useful. Don't have a good blazer collection? Now is the perfect time to build yours. With three new additions to the Black Lapel blazer family, we've been photographing some great looking dudes in these sharp new cool weather blazers. Here are our top tips for how you can look your best in a blazer:
A lot of guys are scared off by patterns. We call those guys wusses. Kidding! Some guys just aren't into patterns. But, if you're one of those guys who looks at a pattern and says, "that looks great but I could never pull it off," then really, man up. Don't fear the clash of the tartans. Tame the patterns by pairing them with solid shirts and pants so that there's no competing with the jacket pattern.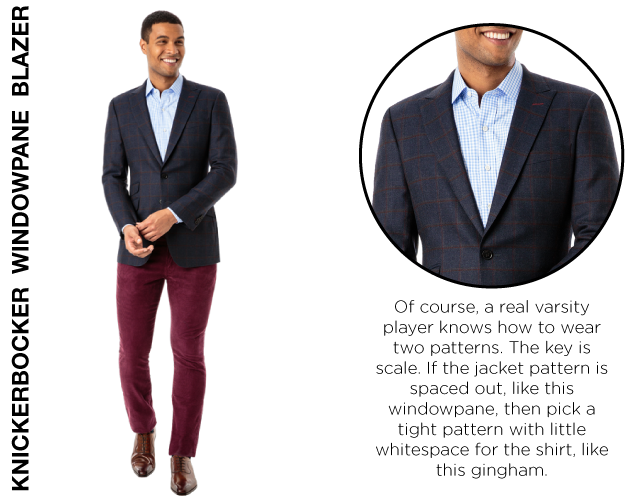 Fall fabrics are usually a little heavier to brave the cool weather. In the case of the Cobble Hill Houndstooth Blazer featured below and the Knickerbocker Windowpane above, there's even some cashmere mixed in. When pairing pants and shirts with jackets in these chunkier fabrics, contrast the textures with smooth cottons like this fall appropriate oxford shirt (also available from Black Lapel).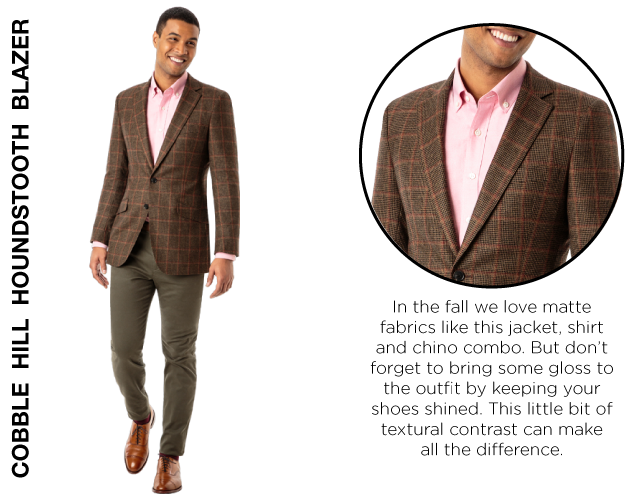 Put these rules into play and you'll fall in love with fall blazers. Whether you're bringing your A-game to your business casual office or just stepping your weekend looks up a notch, the blazer will become these fall blazers provide an instant upgrade to almost any fall outfit.
Got a favorite blazer? How do you pull off the stylish business casual look?
---
Like What You See? There's More.
We'll send you style advice and intel for the modern man.
---