Beard Talk
Published on February 3, 2014

For some men beards are a way of life. We talked with some of them to find out why they grew their facial hair. They each had different reasons. For some, like model Justin Passmore (featured in photos throughout The Compass), their beard has had a big impact on their lives. "My beard is the reason I was scouted to become a model." The beard is his calling card and earns him steady work.
For others, their beards haven't exactly gotten them their jobs, but they help. There's Greg Gunyan, the psychiatrist, who told us that his decision to grow a beard was partially professional, noting that, "in psychiatry it helps with the official look." (Though, he also noted that it distracts others from his receding hairline.) Others' choices are less driven by career, like writer/producer Eric Schmidt, who admitted "If someone offered me a job I really wanted, and [shaving] was a requirement, I would probably shave. Who am I kidding? If someone offered me 50 bucks, I'd consider it."
We wanted to go deeper though. We wondered what a beard says about the wearer. Broadly speaking the answer seems to be change with the times.
Americans seem to have trouble getting behind a man with a beard. Not since Benjamin Harrison (1889 – 1893) has anyone rocked a beard in the oval office. Perhaps, Americans think bearded men have something to hide? Going back further, the ancient Greeks thought bearded men had something to say. Beards were the sole territory of philosophers and common men were not allowed to wear them.
The bearded guys on our panel agreed that a beard says one thing about the wearer: he's a badass. As musician/vlogger Rick Parent put it "It's like my cool costume. The shaven me got picked on by stupid assholes at school. The bearded me is a stud. Powerful as shit." Restauranteur Daniel Morton put it more bluntly: "Nothing says you're for serious like a face bush."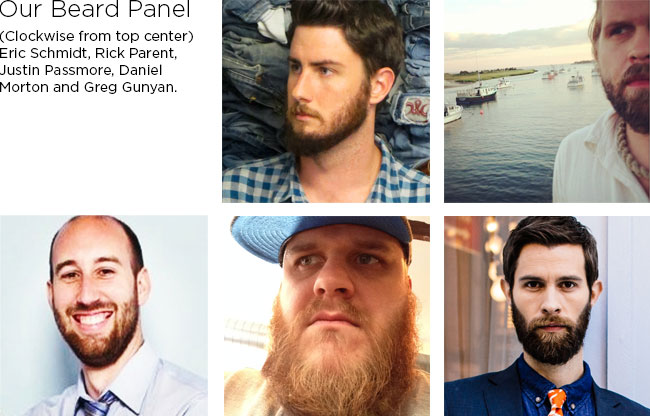 Got a fantastic face forest that you want to share with the world? Put up an Instagram pic of your beard and hashtag it #BLBeards. We'll choose some of our favorites and feature them here. Get that facial hair ready for its fifteen minutes of fame!
---
Like What You See? There's More.
We'll send you style advice and intel for the modern man.
---