2016 Fall Suits Preview
Published on August 19, 2016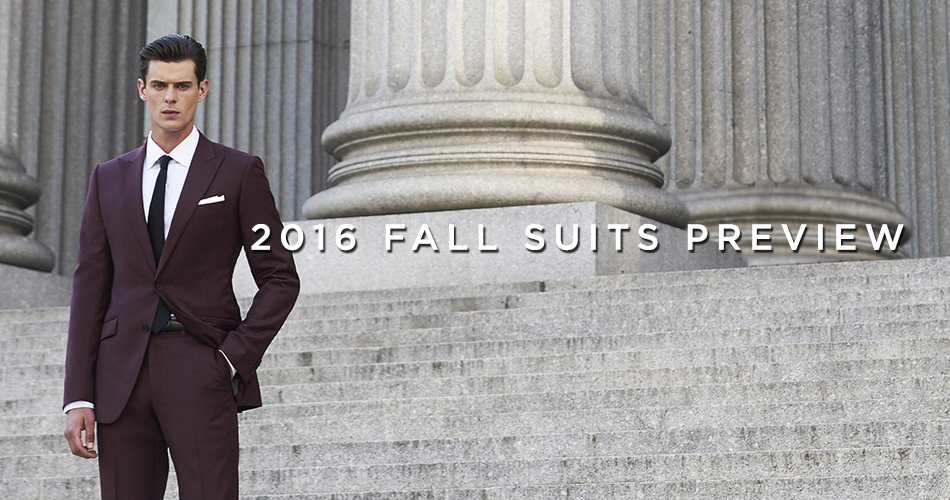 If you've got fall suits on the brain, you've probably seen your fair share of fall style already. Around this time of year the print magazines start running fall style guides. When you walk the streets, you'll see men's fall fashions starting to hit the stores.But here's the problem? Most of what you find in the fall outfits for men you see in magazines and stores are casual looks. That's cool but if you wear suits to work, you might be looking for some fall suits that'll inspire you. Never fear, we've got you covered. After all, if you're going to be wearing your fall suits for 40-80 hours a week, you ought to look damn good in them. Like these guys:
---
Black Lapel's Fall Suits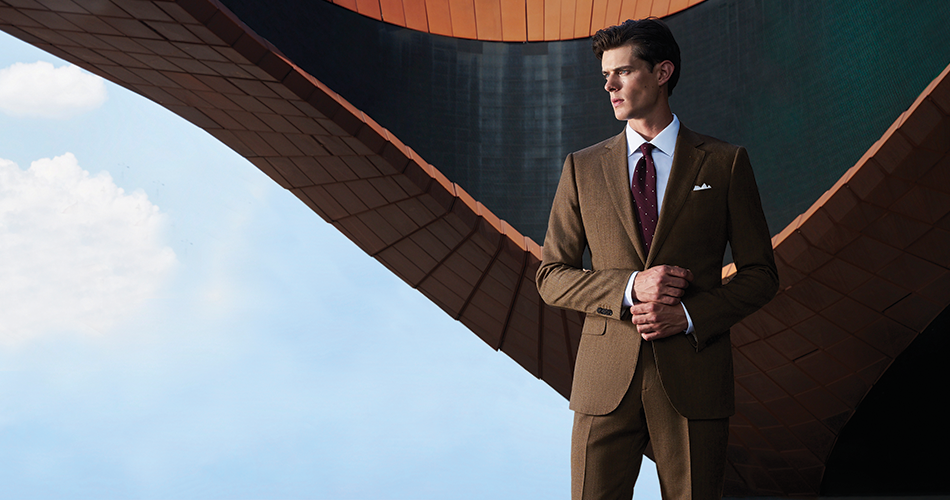 The colors of the season stand out  with this brown suit and maroon tie combo. Bonus: when you've got brown hair like this guy, a brown suit is not only seasonally appropriate but it also frames your face, helping you look your best.
---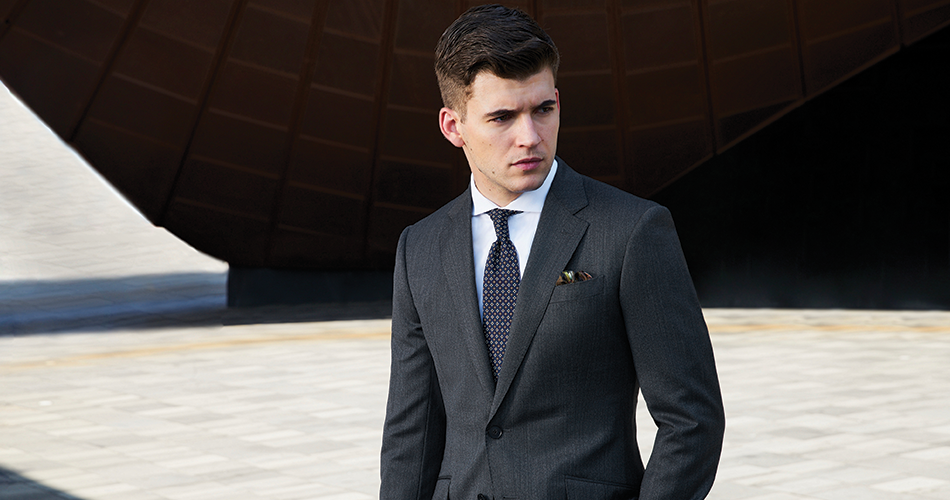 Gray gets it done all year round. Adding a the textured look of this micro-herringbone suit gives this look the kind of depth that's perfect for the cooler months.
---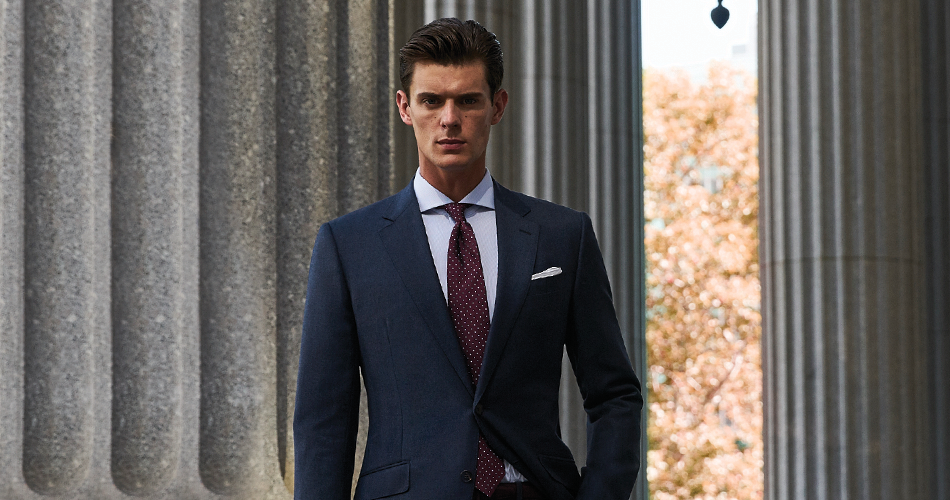 The raised nap of the wool in a saxony suit add the look and feel of a flannel to this straightforward navy without making it too heavy.
---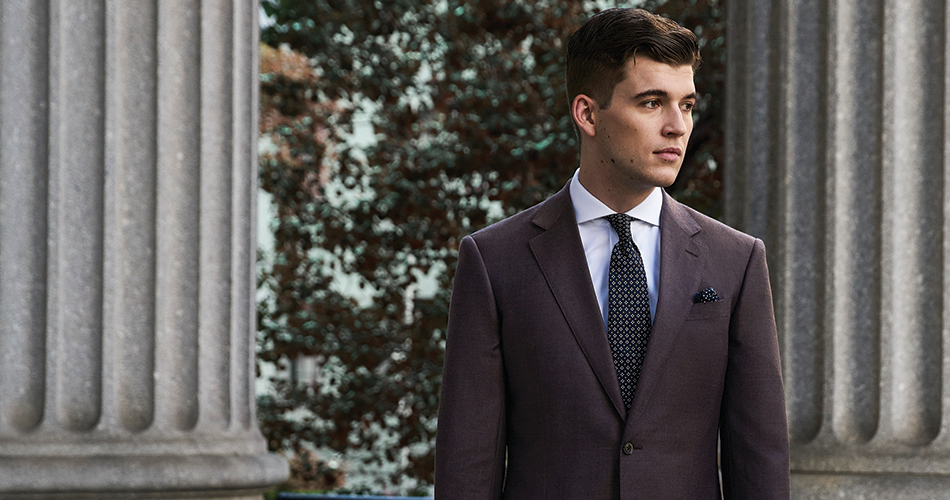 If a brown suit sounds like too bold of a move, you can always temper it with blue undertones like this and no one will be the wiser.
---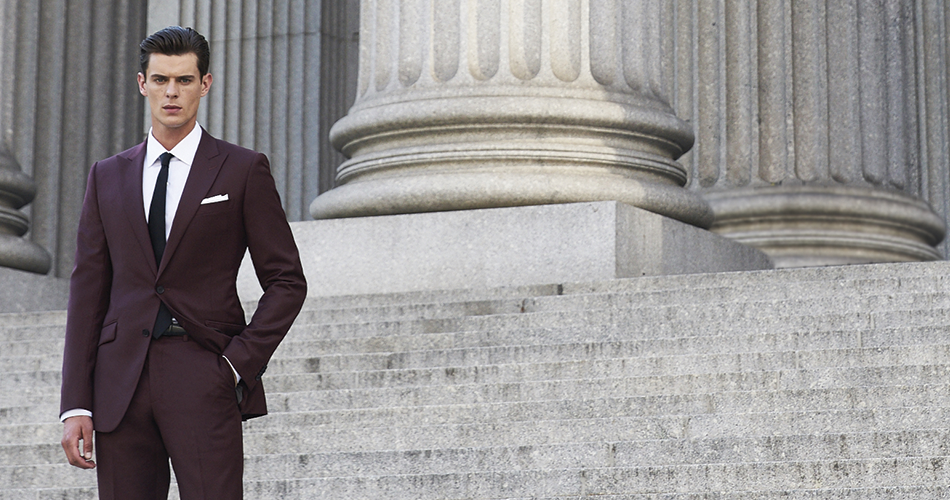 When you break from the traditional blue, gray and brown suits, keep the fit streamlined and the accessories simple, like this slim fit suit with black and white accents.
---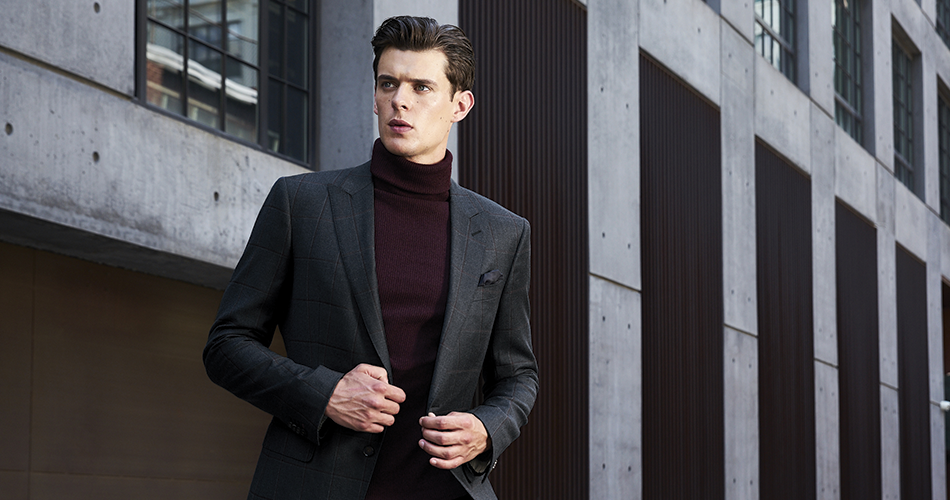 When wearing a suit with an accent-colored windowpane pattern, tie the whole look together by echoing the color of the pattern, like we did with this burgundy turtleneck.
---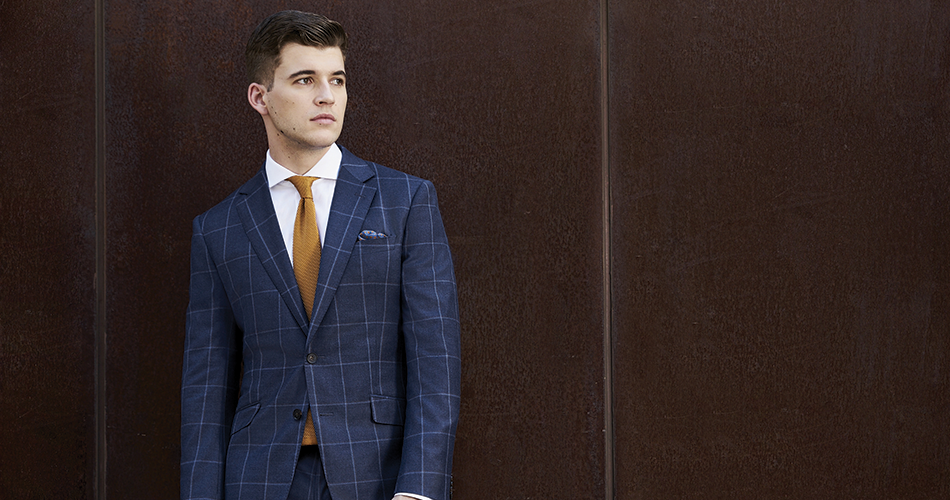 The pattern should be boxy, not the fit. When you're wearing a windowpane suit, it should be tailored to follow your body and accentuate not the pattern's shape, but yours.
---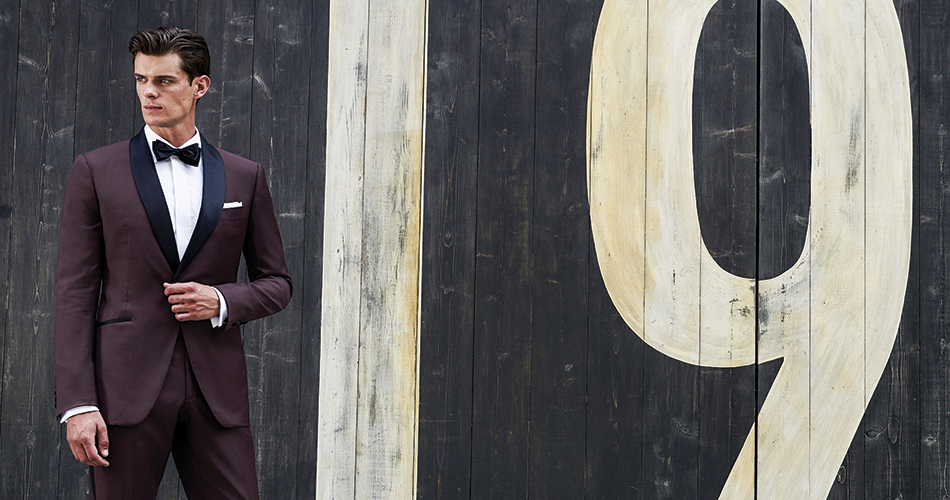 Maybe you're not hitting the red carpet, but adding a reddish tone to your black tie getup will have you looking like a star.
---
3 Reasons Fall is the Best Time To Bring Your A-Game to Your Office Style
An opportunity like this only comes around once a year. If you're interested in looking your best, fall is the time to do it. Take advantage. Because with everything from La Niña to Global Warming throwing weather patterns off, who knows how long fall will last. With fall right around the corner, we'll show you how you can
It's cool enough to wear a suit, but warm enough not to need a topcoat.
Fall suits are at their best on full display (no coat on top of them) and you look your best when the dog days are done and you're not sweating it out on your commute.
Fall colors look good on anybody.
Part of what makes those fall suits you see above fall suits is that they feature the fall colors. Fall hues like the earthy browns and burgundy accents featured in these suits are just about the easiest colors for most guys to wear. Why? Almost everyone has reddish and brown shades in their hair and faces. Wearing clothes that echo our natural coloring creates color harmony that makes a good outfit great.
You're still hanging on to your beach body.
At the end of fall we start feasting on all the food of the harvest. With all the mashed potatoes and gravy and stuffing getting passed around at Thanksgiving, it's no surprise we start packing on the pounds. But for most of the fall we're still getting the residual benefits of eating lighter and being more active during the summer months. So that slim fit suit and its streamlined look drapes best over that fit frame so now's the time to show it off.
---
You can customize all of the suits you saw above however you like and all of them are made to your personal measurements. With these in your closet you're ready for the season of style. Check them out now.
---
Like What You See? There's More.
We'll send you style advice and intel for the modern man.
---