What to Wear to a Cocktail Attire Wedding
Published on April 26, 2016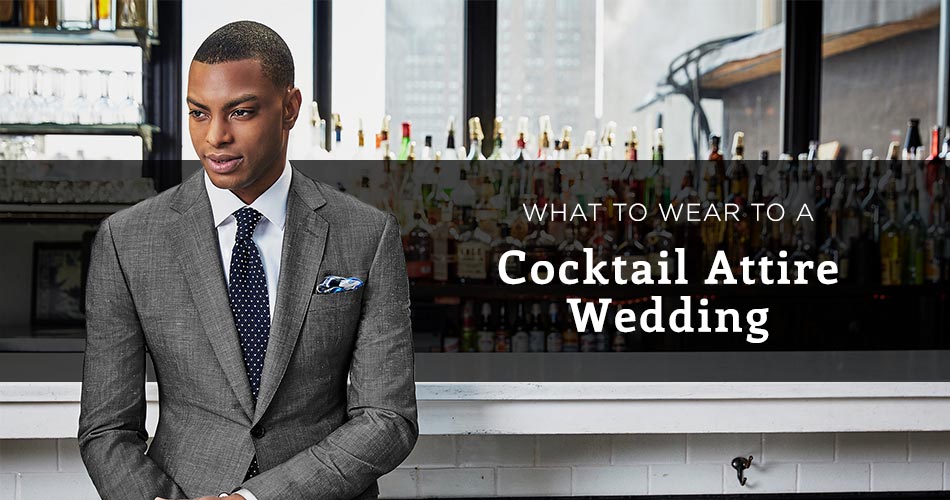 What to Wear to a Cocktail Attire Wedding
Cocktail attire, also known as semi-formal, means wedding suits and ties are the name of the game and wearing a tuxedo would be what is called "overdoing it". This wedding invitation means the host isn't a stiff traditionalist and isn't afraid to let loose a bit. That doesn't mean you've been invited to a casual wedding, and you still need to suit up properly. This means getting your hands on a dress-code appropriate wedding suit.
What are wedding suits? Perhaps they're easier to define by what they aren't. Wedding suits aren't business suits or rather, they aren't suits that are only appropriate for business. They're not meant to be worn at your next big negotiation, and they aren't going to land you any big contracts…so put away the dark pinstripe banker suits.
Cocktail wedding attire also means you can also put away your black funeral suit, this event is a bit more festive. Instead opt for a suit that's a little lighter like a mid-toned blue or gray, if it's a daytime wedding or one that's dark but has a subtle touch of sheen or texture if it's an evening affair. That's why we love sharkskin, herringbone, and birdseye patterns for wedding suits as they bring a bit of playful intrigue to your look.
Cocktail Attire Wedding Recommendations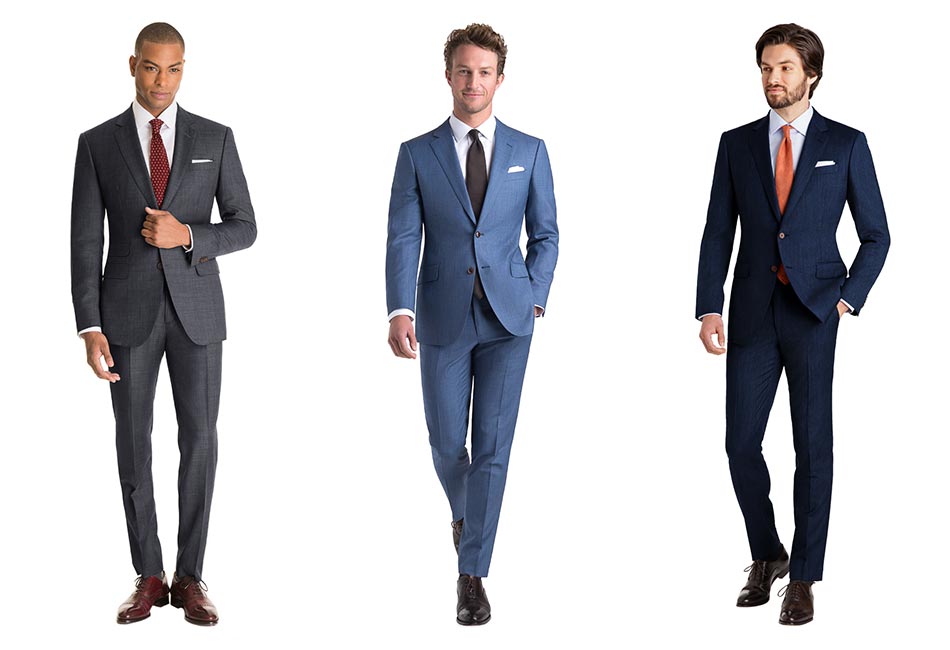 Suits pictured above are available at Black Lapel via the links below:
---
Curious about other types of wedding dress codes? Click on the links below to read on.





---
Like What You See? There's More.
We'll send you style advice and intel for the modern man.
---